Companies should consider being flexible, but make sure that flexibility is even spread among all employees, whether they have children or not. And with back-to-school, also comes 'end-of-school' for tons of college grads.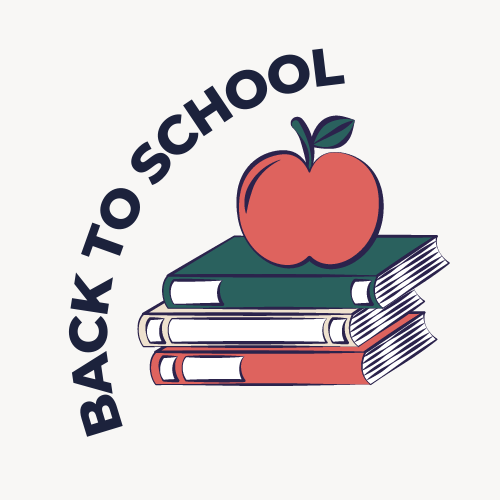 Back to school season is upon us. We're sure you've already noticed the plethora of useless office supplies that while they are cute, they're just not practical. With back to school season comes a little bit of stress for the working parents. Whether working from home, in the office, or a hybrid schedule, sending your kids back to school can impact your daily routine.
But that's not the only thing that comes with back to school season. Ironically enough, the back to school season overlaps with one of the 'end of school' seasons for college grads.
Below we'll be discussing how businesses can support their employees that are sending their kids back to school, how to keep it fair with non-parent employees, and also how to attract the fresh college grads.
How Employers Can Help
There are lots of ways that employers can help, but most of them involve benefits & allowing flexibility.
Employers could consider offering year-round benefits such as employer-provided backup care for emergency situations. Programs like these can boost productivity while also decreasing absenteeism. A study done by Care@Work showed that employees who have access to backup child care work six additional days per year compared to those working parents that don't have that.
If your company isn't in the position to offer backup child care for your employees, consider being flexible with them. If there's anything we all should've learned in the past two and a half years, it's to expect the unexpected. Life happens, and your employees (as well as your company) will benefit from allowing your employees to be humans first.
But, make sure you're being fair with flexibility.
You can probably picture it now… you offer flexibility and grace to your employees with children going back to school, and now you get to handle non-parents who might start complaining about doing more work because of those accommodations you're making for the parents.
There is a simple solution, benefits equality. And don't forget, 'family' does not simply mean having children. If you're granting flexibility to parents dealing with back to school, make sure you're doing the same for employees who need to take their spouse, parent, or themselves to the doctor. If your company extends benefits equally among employees, the non-parent employees are less likely to feel burdened during back to school season when they have to pick up the slack, because they know the parents on their team will return the favor when they need it.
With back to school season, also comes 'end of school' season.
While all of the younger kids gear up to head back to school, there are also tons of college grads that are finishing their schooling, and gearing up to get their careers started.
If you're looking to fill entry-level positions, keep your eye out for fresh college grads. And make sure to keep in mind that most people that graduate in August choose to do so. They choose to take full-term classes in a shortened period of time. They choose to do whatever it takes to conquer accelerated classes. These people will show you their tenacity and drive, whether they realize they possess those skills or not.